Welcome to Move Your Hyde Power Yoga
where we are dedicated to bringing Power Yoga to Cincinnati. Along with the many benefits that yoga brings, Power Yoga helps you strengthen your muscles and get fit. Our classes are challenging but fun and accessible to all levels of students. To learn more about this exciting style of yoga and see some of the poses taught at our studio, please visit our
About Power Yoga
page.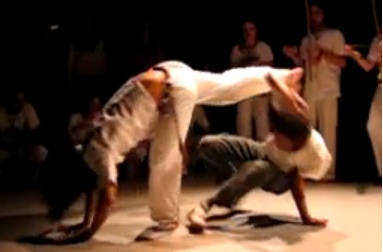 Capoeira comes to Cincinnati! What is Capoeira? It is a Brazilian martial art that is part dance, part music, and part acrobatics. Check out this Capoeira video to get a flavor. Interested? Try our Intro to Capoeira class Wednesday nights at 8:30PM in Hyde Park and Sunday afternoons at 2:00PM in our downtown studio. Yoga class passes are also valid for Capoeira classes.  This is a great way for you and your family to get exposed to a new culture AND do something fun and healthy.
 


Listen to us now on iTunes! You can now start downloading Move Your Hyde yoga classes on iTunes. The podcasts are FREE. Available now are our Power Basics class, Power Hour class, and Power Flow 75 class. Click here to subscribe to our podcasts and keep Moving Your Hyde even when you can't make it to the studio.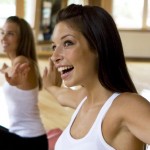 New Student Special! New students to the studio can purchase 1 week of unlimited yoga for $7. On your first visit, simply arrive at the studio 10 minutes early to complete our registration form and purchase the special. To save a few minutes, you can also download and bring the completed registration form with you.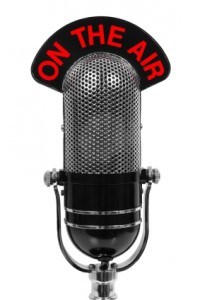 Did you hear us on the radio? Listen to Move Your Hyde teachers Missy and Tonya, along with MYH student Mark Heidrich try to enlighten Tom Gamble on his morning sports show.  Click here to download the recording. Thanks to Tom for having us on The Fan FM 100.3.




Move Your Hyde is now Greener! Did you know that a significant portion of the energy used to heat the studio during our hot yoga classes is generated by an electric supplemental heater in the studio's ductwork? We are delighted to announce that the studio is now using 100% green electric service supplied by Cincinnati Bell Energy (CBE). CBE purchases their electricity from local wind farms plugged into Duke Energy's transmission grid. By purchasing our electricity from CBE, we are directly compensating these wind farms and using green energy to make you sweat. To learn more about wind power as a source of electricity and to sign up for this service for your home or business, please visit www.cincinnatibell.com/energy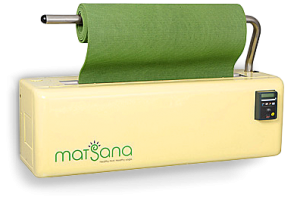 Got Stinky Mat? Try giving it a UV bath. We are happy to announce the installation of a MatSana UV mat cleaner in our studio – the first one in Ohio! This environmentally friendly mat cleaner kills 99.9% of organisms that may be living on your yoga mat in one pass. Check out the video of how the MatSana works or read the MatSana FAQ's for more info.
Trying to lose weight? Power Yoga tones muscles, increasing metabolism, and because of the flowing yoga poses, burns calories faster than other types of yoga. Use our Yoga Calorie Calculator to estimate the calories burned when taking one of our classes. Also check out our research Does Sweating Burn Calories? where we strapped a heart rate monitor on a volunteer and measured how many calories were burned in our yoga classes.
Move Your Hyde Power Granola is now available for sale online on Amazon.com. Power Granola is extra crunchy and makes for a hearty breakfast when mixed with yogurt or as a cereal with milk and fresh fruit. Visit our Power Granola website to learn about our healthy ingredients, nearly all of which are listed as one of the World's Healthiest Foods. Samples are available at the studio. Also, check out our Power Granola Blog. Like our Power Granola, our blog is a healthy mix of things that are good for you. Now on our blog, read our review of the Move Your Hyde Chevy Volt - over 3,000 miles driven on the first tank of gas!
Questions about Power Yoga? Check out our Power Yoga FAQ page for answers to frequently asked questions. Also, feel free to email your questions to us at yoga@moveyourhyde.com.