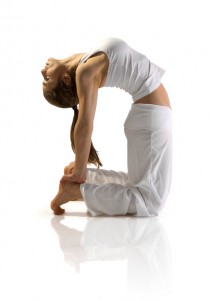 You can access our class schedule, class information, and teacher bios by going to our Class Schedule page. You can also sign-up for the classes online or simply drop in without pre-registering. In cases of full classes, preference will be given to those students pre-registering online.
We teach several types of power yoga classes in our studio: Power Basics, Power Hour, Power Flow 75, Advanced Flow, Power Yin, and Beginners Yoga.
The Power Basics class is a 60 minute class designed for students interested in building a strong foundation in their yoga practice. This class covers all of the poses taught in the flow classes with specific attention to alignment. The class moves at a slower pace than the Power Hour class. All levels are welcome.
The Power Hour and Power Flow 75 classes are sixty and seventy-five minutes classes open to all levels of students. Both classes are a complete workout and will leave you feeling cleansed and energized.
Advanced Flow is a ninety minute workout for the more seasoned practitioner and is designed to challenge your edge. In this class, you practice along side the teacher and move deeper into the power yoga flow. You will challenge your edge with a variety of arm balances and inversions. You should be familiar with all of the poses shown in the Gallery of Yoga Poses and be able to do crow pose, wheel, and be willing to invert before taking this class. No beginners for this class please.
Our Power Yin class is a blend of spicy hot power yoga combined with deep yin opening poses. All levels are welcome.
STUDIO ETIQUETTE
In order to create a positive yoga environment for everyone, when attending classes at our studio please note the following etiquette:
Please arrive 5-10 minutes before class begins to sign-in and get set up in the studio. The studio will open approximately 15 minutes prior to each class.
Please place your shoes and other personal belongings in the cubbies provided in the front part of the studio. There is also storage inside the practice area for purses and other valuables. No shoes are allowed in the practice area.
The front door to the studio will be locked once class starts. If for some reason you are unable to get to class on time, please call the studio to let us know you are coming. If you arrive late and the front door is already locked, please knock and someone will let you in.
We do NOT practice Golden Silence in our yoga studio. Talking in the practice area is fine and we encourage you to meet your fellow classmates.
You may borrow one of our yoga mats, however if you do, please clean it after practice using the spray bottle and rag next to the mat rentals.
CLASS FEES
Class passes may be purchased individually or in discounted packages either online or at the studio. Fees for class passes are:
| | | |
| --- | --- | --- |
| Class Package | Price | Special Student Pricing |
| Single Class Pass | $15 | $10 |
| 3 Class Pass | - | $21 |
| 5 Class Pass | $70 | - |
| 10 Class Pass | $130 | - |
| 15 Class Pass | $190 | - |
| 20 Class Pass | $240 | - |
| 30 Day Unlimited | - | $65 |
| Monthly Unlimited with Auto Renew | $109 | |
| Private Lessons | $75 | - |
FINE PRINT: Class passes valid for 1 year from purchase. Unlimited yoga packages are subject to class availability and capacity. In case of full classes, preference is given first to online registrants then on a first come first serve basis.
SPECIAL: Get 1 week of unlimited yoga for $15 on your first visit to the studio!